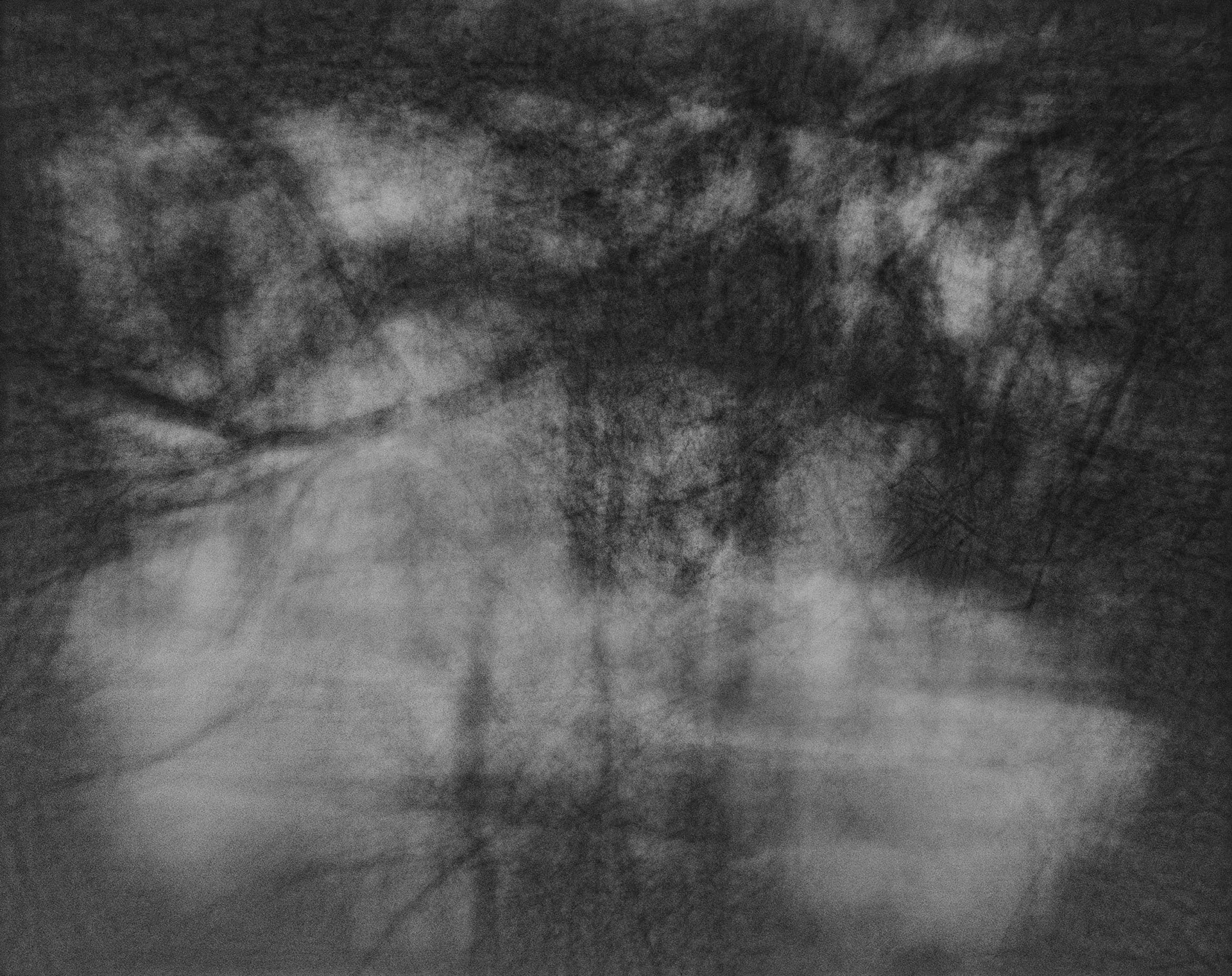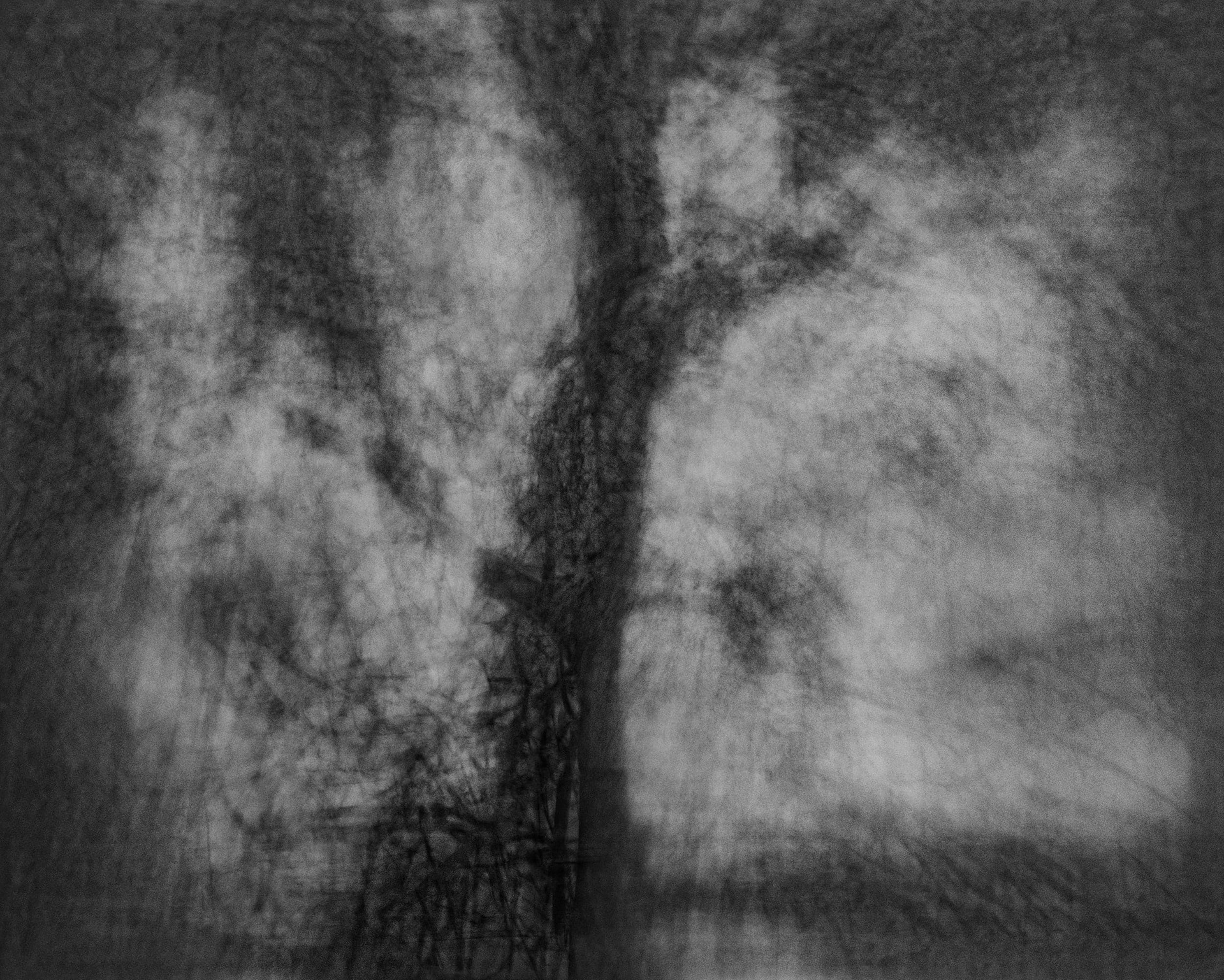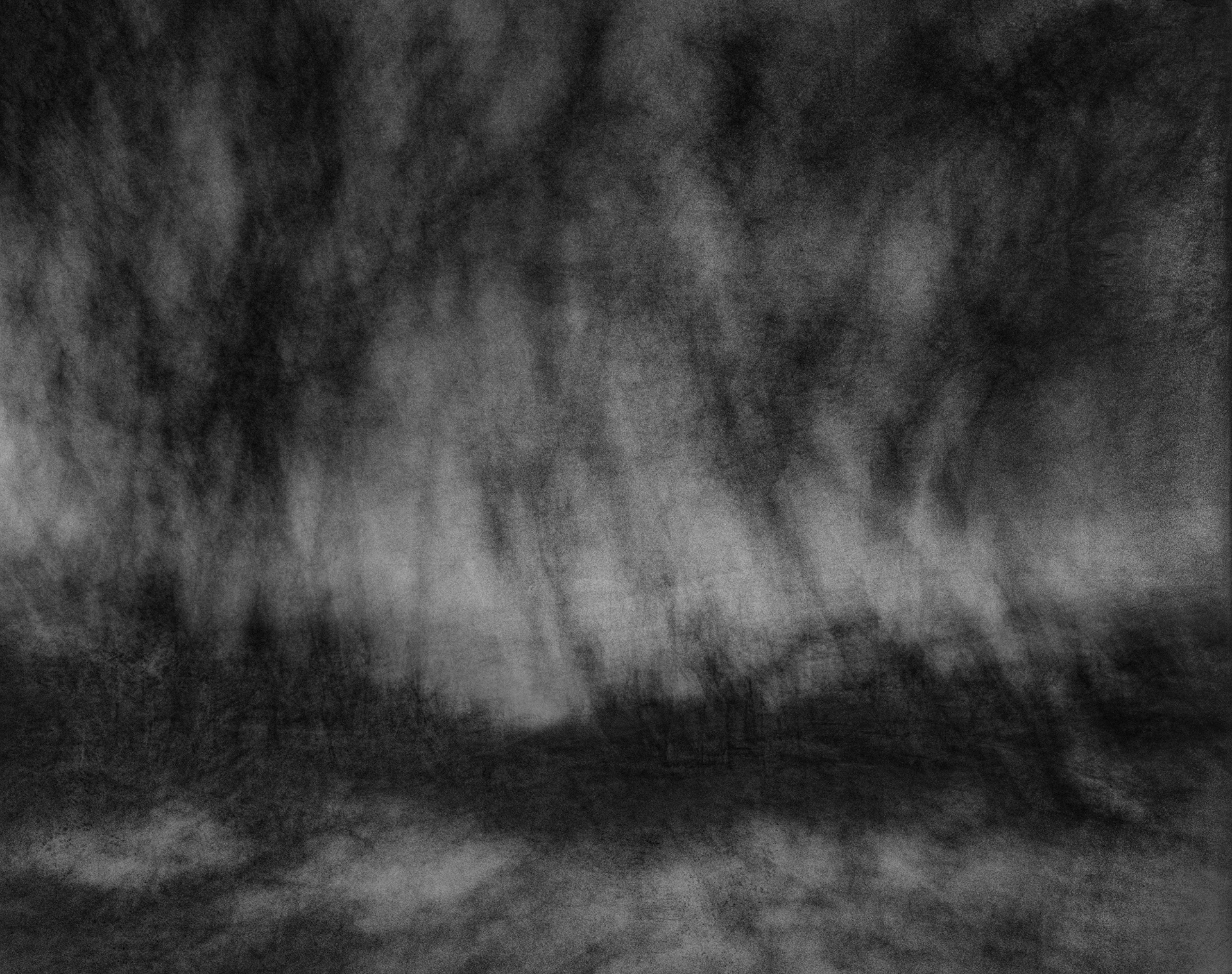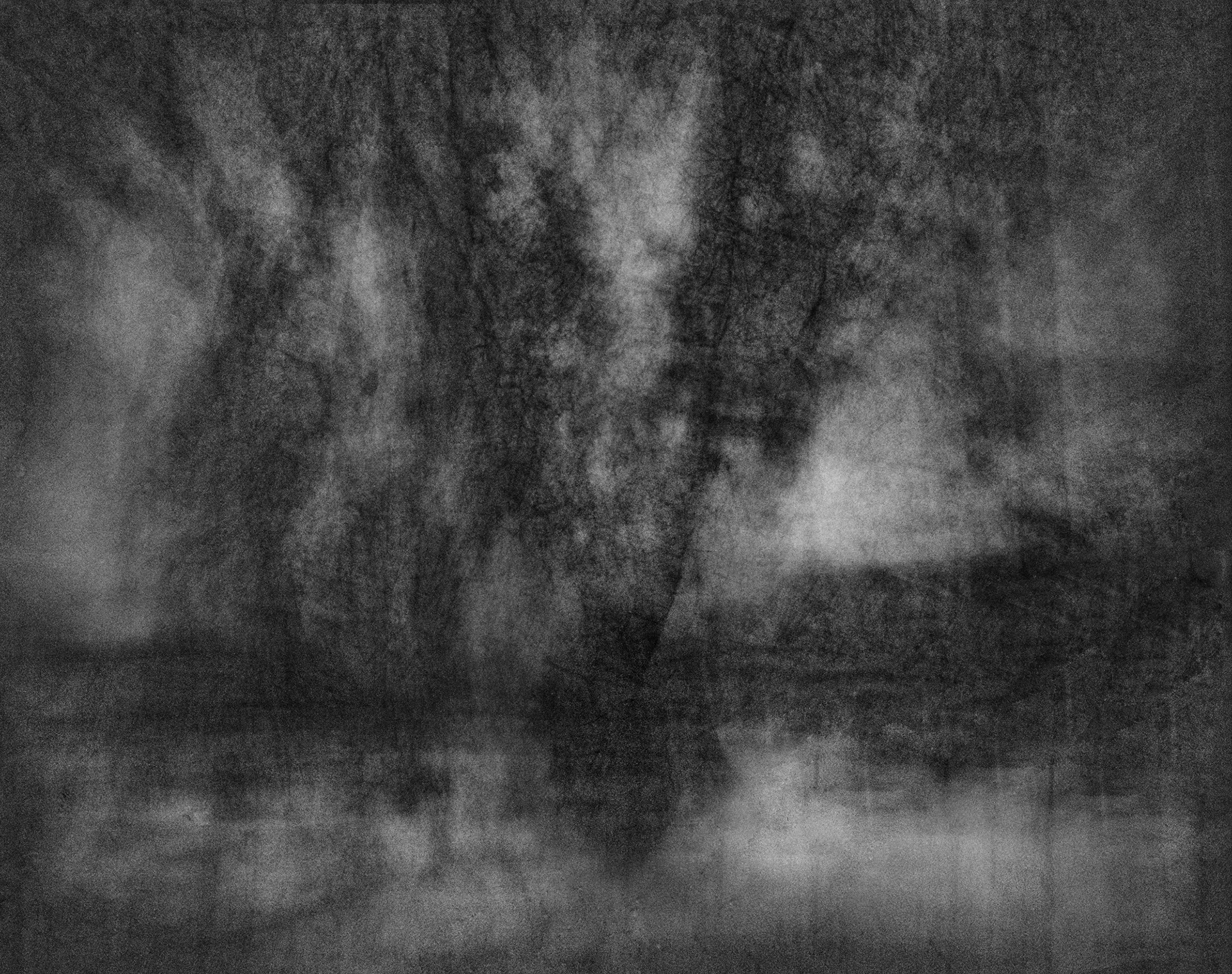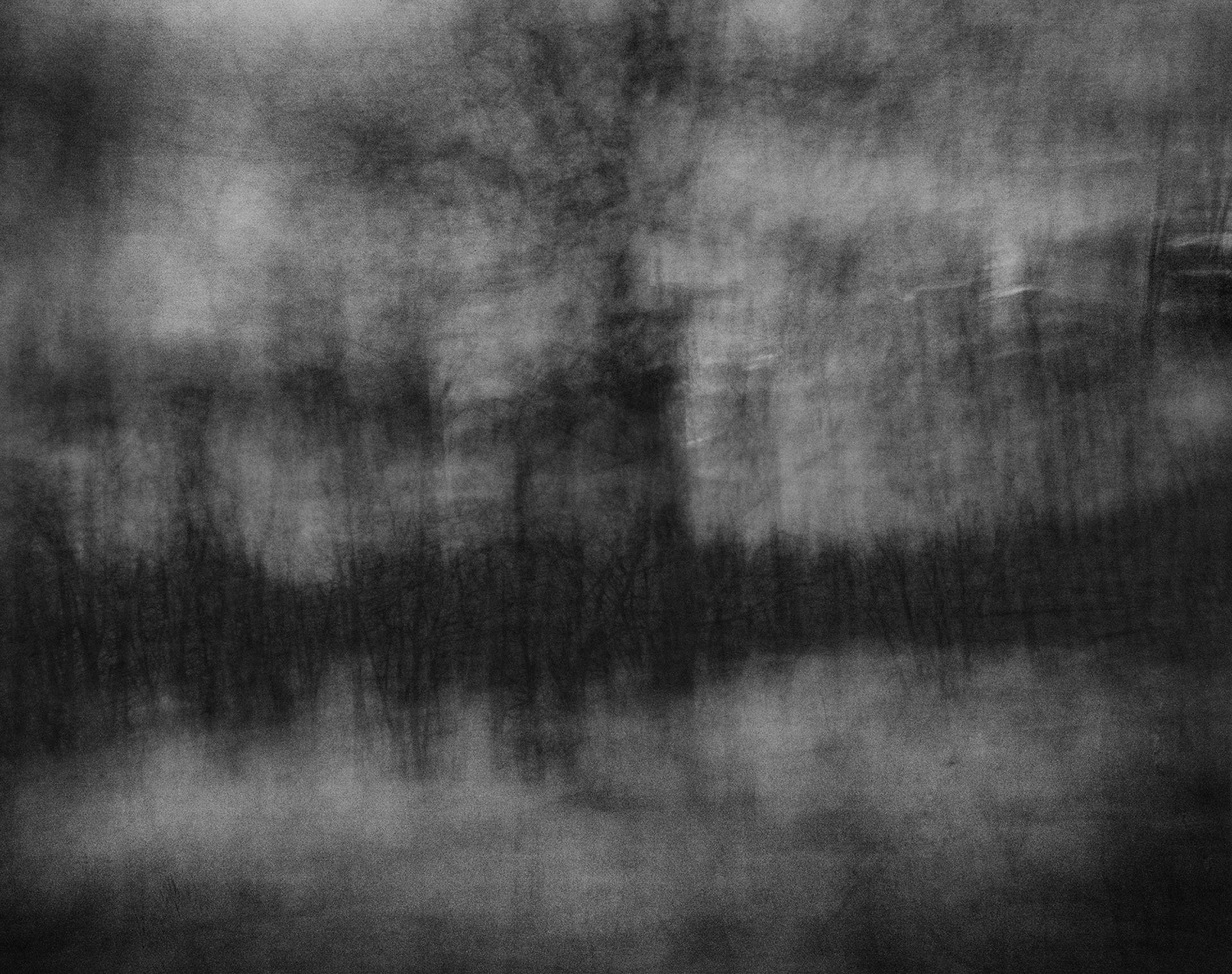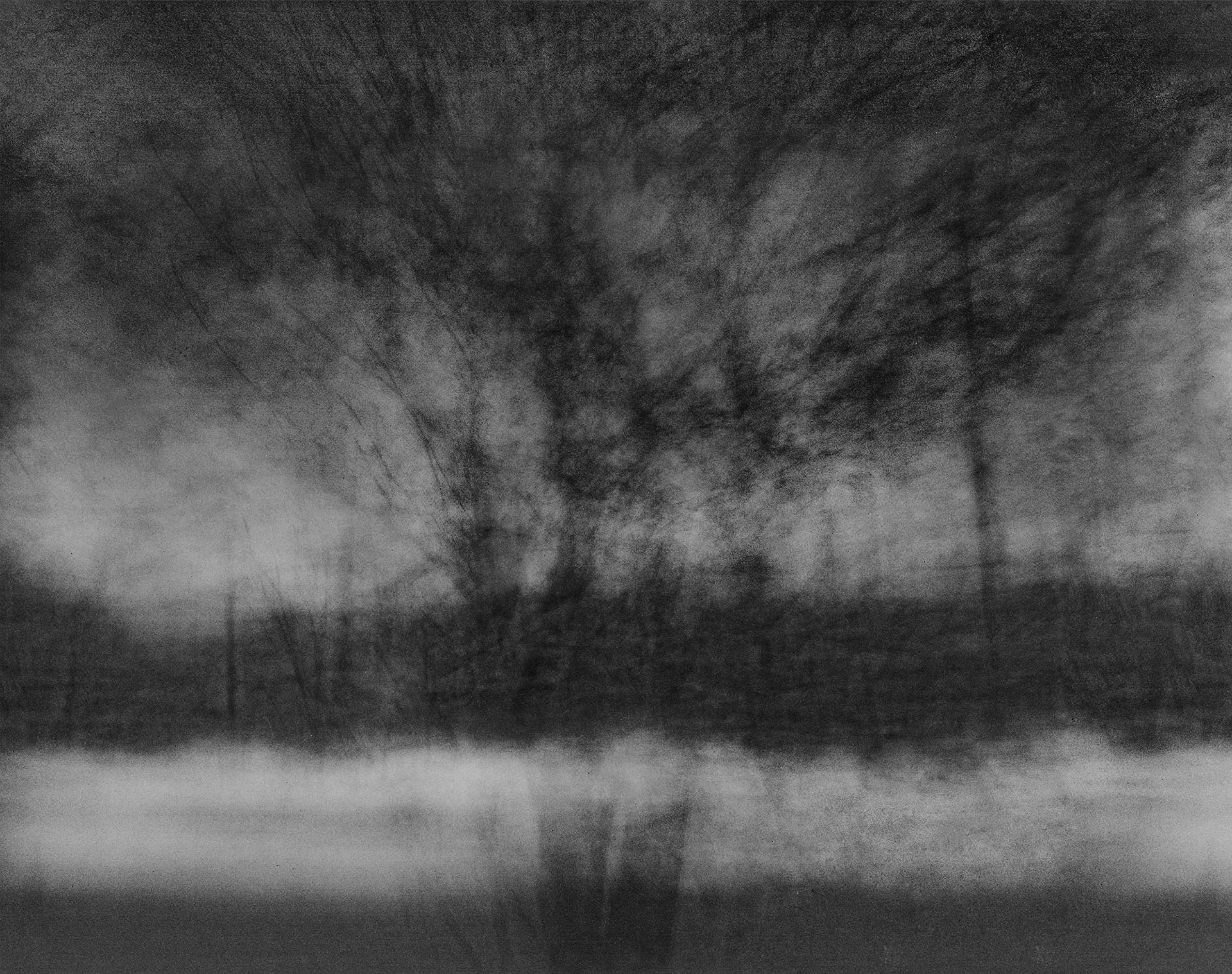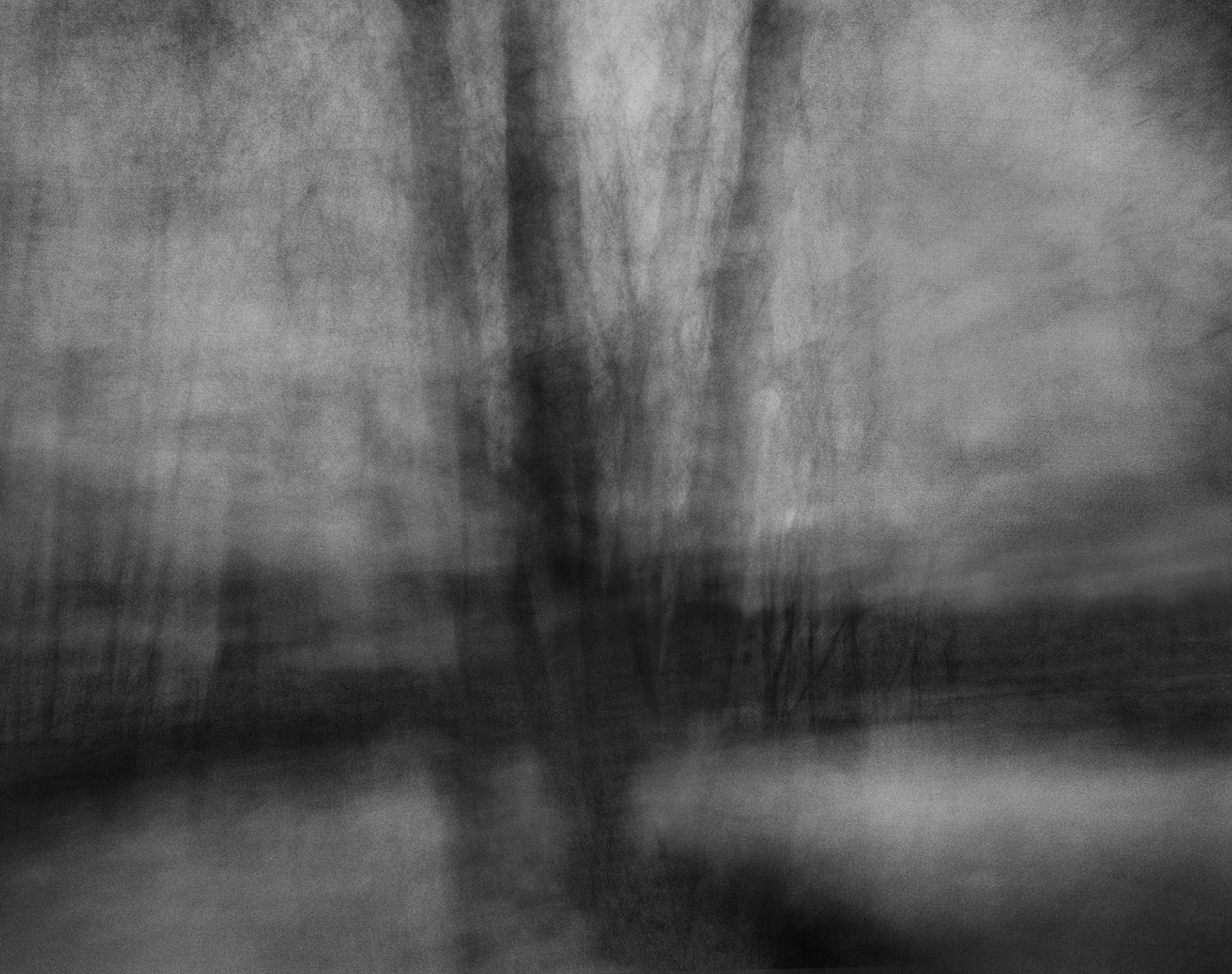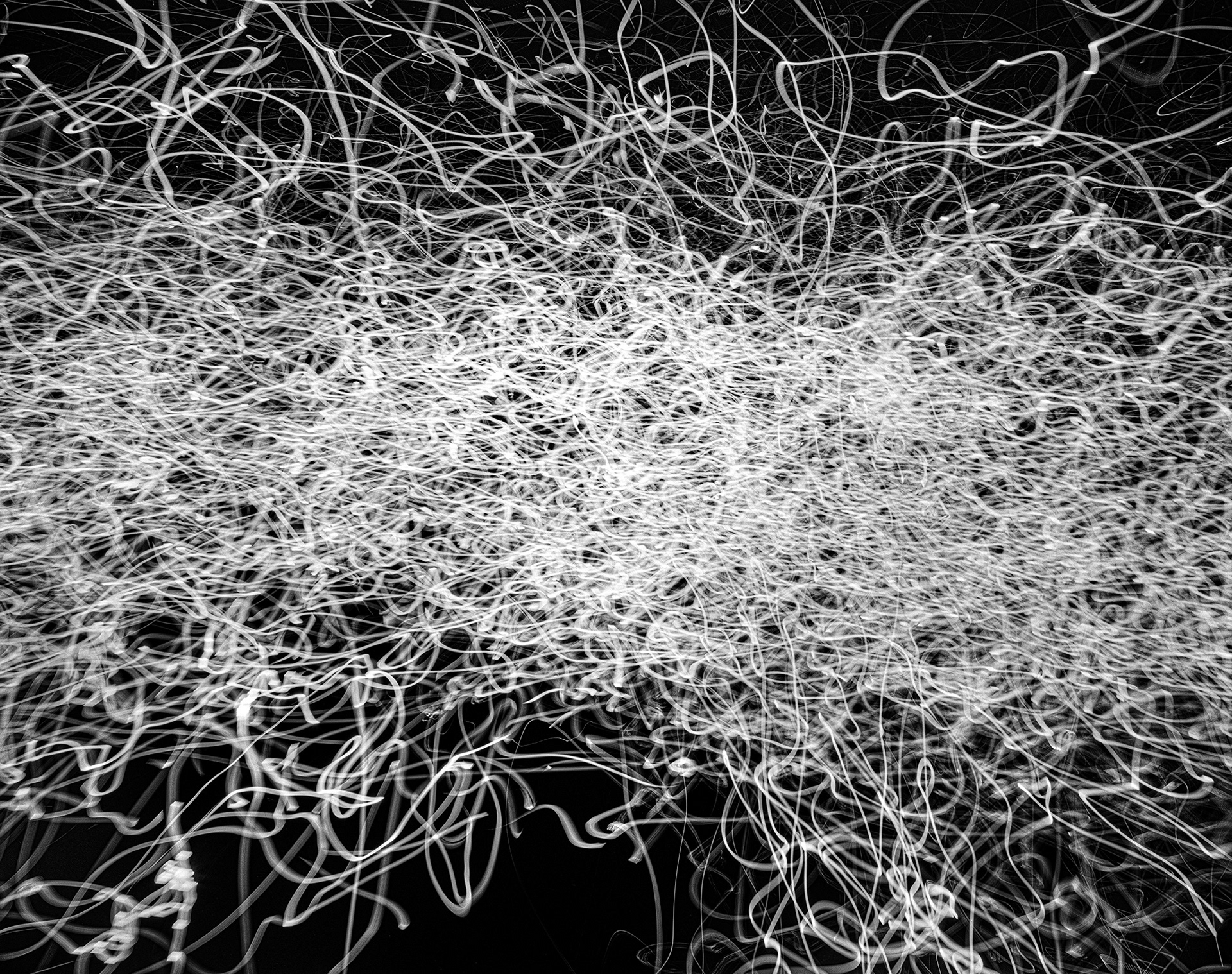 Encircling Trees

is the photographic remains of my performance of circling around a tree extensively, while handholding a large format camera that is constantly pointed at the tree.The eye of the camera opens as I start walking, closes as I stop. These performances/exposures last up to two hours.
The project is carried out during winter in late night. Trees look lonelier in a world of white. Circling around trees is a decent way to have conversations with them. This circular movement recenters my world, creating a sphere of spatial and temporal solitude. In this space and time, both the tree and I start to unfold. Every angle of the tree is compressed to one frame. The camera sees and remembers all my shivers.
Through this extended effort of conversation, I aim to find an alternative way of representation through abstraction. The long exposure obscures the subject, and unveil the presence of the artist's hand—it captures neither of them but the relationship in between.
By circling around trees, I aim to find a way to abandon the carefully framed aesthetic of photography and bring the creative process to a down-to-earth physical labor, where the artist has no control over the framing of the final image. The photograph is the only visible proof of this labor. As the viewer engages, the whole process evolves in their imagination.
In this demanding labor, I think about my ancestors that are pushing the millstone for thousands of years. In this mimical homage, every step is an effort of replanting the tree, and an effort of replanting myself.
I begin to walk more steadily around the tree, in this endeavor to escape the abrasive encounter with time, I realize I'm walking just like a moving hand in a clock.
「繞樹」是我不斷繞樹而行的影像遺存。在環繞樹木行走中我手持大畫幅相機,努力將其鏡頭持續對準繞行的樹之軀幹。相機之眼隨我開始行走而睜開,同我停止移動而闔上。這些曝光/行為持續長達兩個小時。
這個項目執行於冬季深夜。樹們在上下一片白色的天際中煢煢孑立。擇一獨立者而繞行之,是與它們對話的得宜方式。在環行的移動間我世界的中心被重新設立,一個時間和空間上孤獨的場域得以創造出來。在這宇宙中,樹與我皆開始舒展。樹的每一角度皆收於相機之眼,壓縮成一幅畫面。我的每次顫慄亦被相機凝視且銘記。
在這場懇切交流的努力中,我致力於以抽象方式尋找對事物的別種表現手法。長曝光模糊晦澀了表現對象,揭露了藝術家之手的在場——它沒有捕捉此兩者任一,而是在這之間他們的關係。
通過繞樹而行,我想要尋一路徑來戒除精細構圖的攝影美學,把創作方式拉回腳踏實地的體力勞動。在此藝術家失去對最終影像的架構控制,而那影像成為這勞作的唯一的視覺證據。觀眾投身單幀影像之中,整段時間流動在他們的想像中展開。
在這踽踽獨行的勞動中,我想起我千來年苦力推磨而行的先人。在這場模仿般的致敬中,每一步我都竭力把樹重新種起,把我重新種回。
繞樹行走中,我的步伐開始變得穩當恆定。在這場與時間的摩擦中脫逃的角力間,我意識到我行走正如錶中一指針。